You are here :

Home

About us

Our history
Our history
New programs, new constellations and «NewSpace », EREMS development, now counting 170 employees continues, writing new chapters in a history that began in 1979 ...
Launch of the first prototype of nano-satellite as part of the ANGELS space program. EREMS developed and miniaturized the PCDU (electrical distribution manager).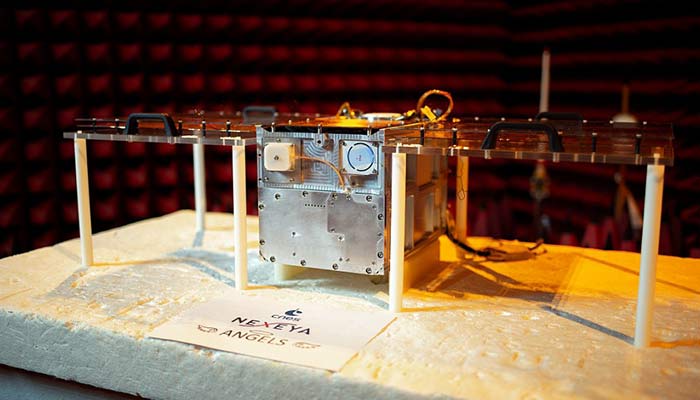 Photo credit : © CNES/LE BRAS Gwenewan, 2018
Atmospheric re-entry and disintegration of the Chinese station Tiangong 2. The latter contained the Cardiospace project, entirely developed by EREMS in 2016.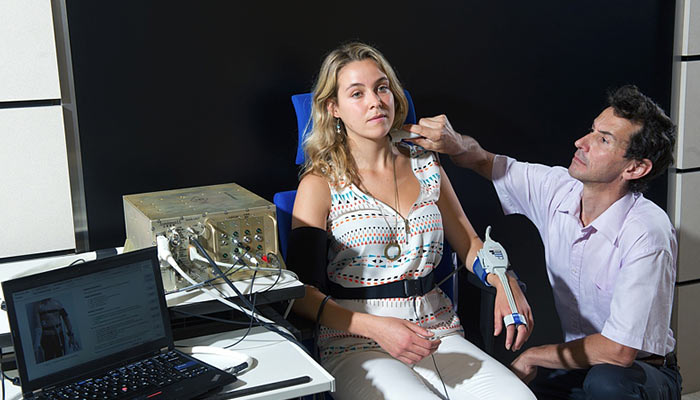 Photo credit : © CNES/GRIMAULT Emmanuel, 2014
Deployment of Insight's sismometer SEIS in which feedback electronics have been developed by EREMS.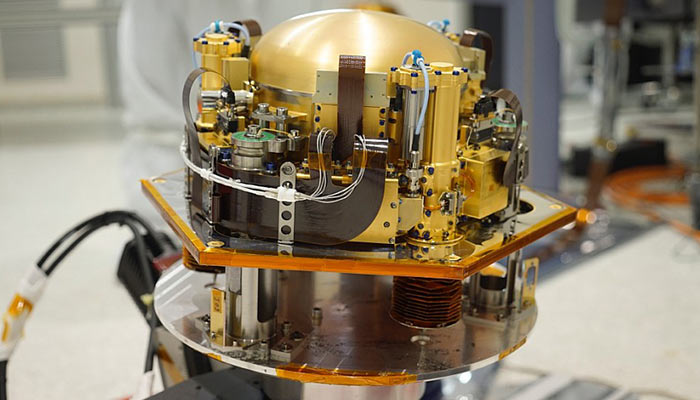 Photo credit : © CNES/MARTIN Emmanuelle, 2017
Launch of the space probe Bepicolombo towards Mercure. EREMS took part of the development of the "Data Processing Unit" ant its spectrometer PHEBUS.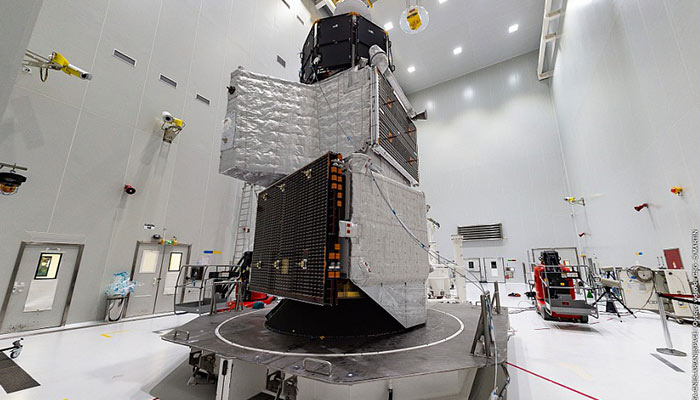 Photo credit : © CNES/ESA/Arianespace/Optique Vidéo CSG/S Martin, 2018
Arrival of the robot Mascot on the asteroid Ryugu. With nearly 17 hours of operation, the DLR and the CNES obtained results exceeding by far their initial expectations. EREMS was partly involved in the development of MicrOmega instrument.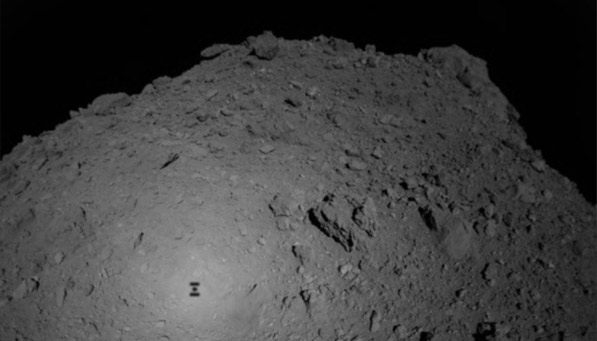 Photo credit : © JAXA/, 2018
Landing of Hayabusa-2 on the Ryugu asteroid.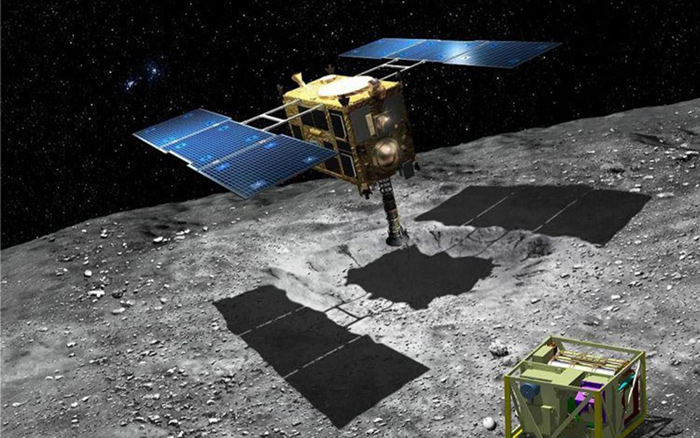 Launch of InSight mission to Mars.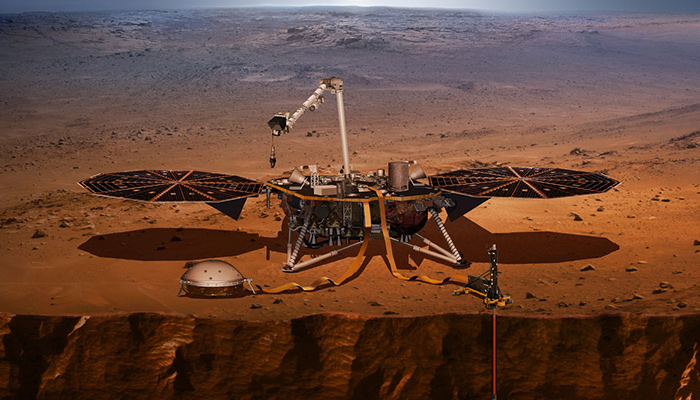 Fast growth of science, observation and telecommunication satellites projects.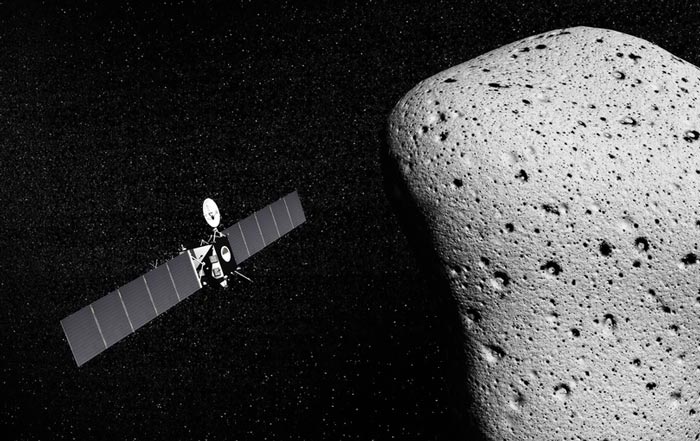 With a very high variety of space projects, the company shifts into higher gear and the staff reaches 100 employees.
Launch of the full electric eutelsat 172B satellite onboarding several electronic equipments from EREMS.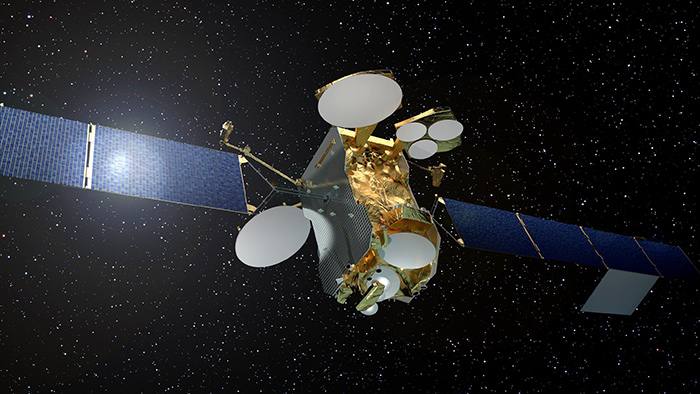 Photo credits: Airbus Defense and Space
Launch of the first batches of satellites of IRIDIUM-Next constellation, using battery electronics supplied by EREMS.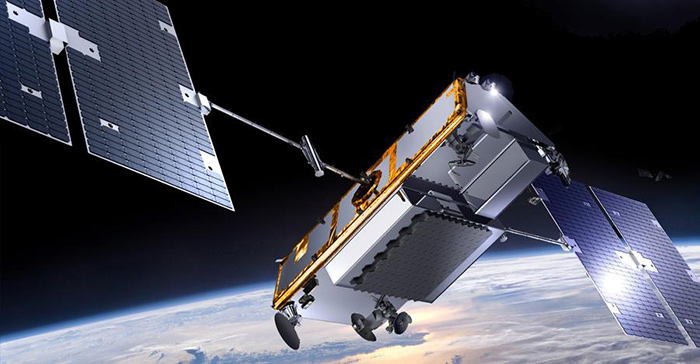 Photo credits: Thalès Alenia Space
As part of the Proxima mission, the French-American space instrument Declic is operational again in the ISS after a ground maintenance carried out by EREMS.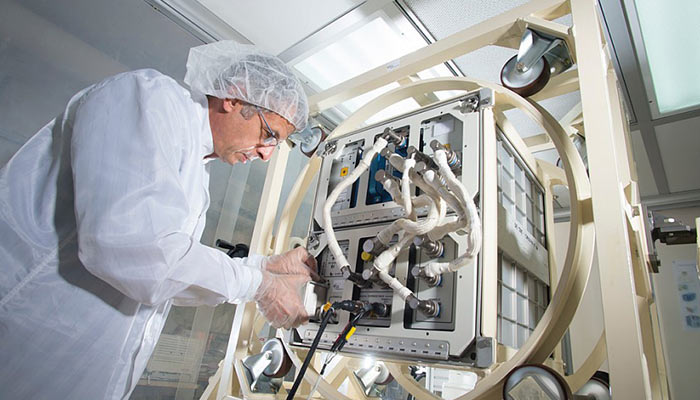 Photo credit : © CNES/GRIMAULT Emmanuel, 2016
Astronaut Thomas PESQUET onboard the ISS uses a tele-echograph developed by EREMS.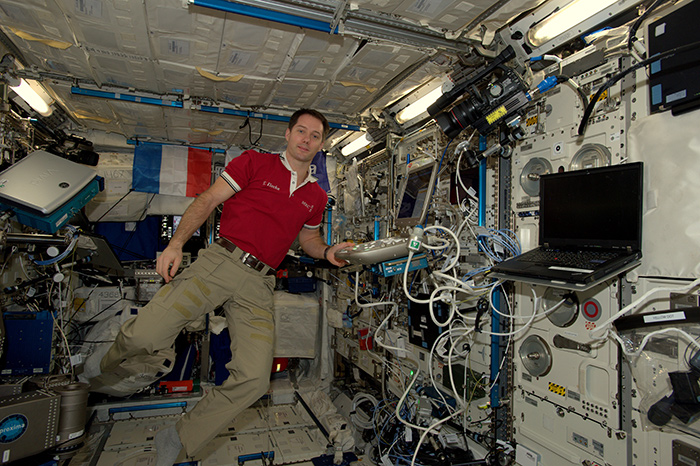 Photo credit: European Space Agency
Successful launch of PerùSAT-1 which optical instrument with a resolution of 70 cm, is equiped with electronics entirely designed and manufactured by EREMS.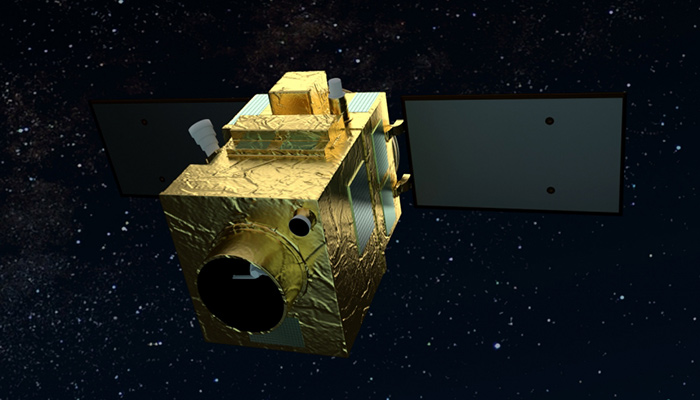 Photo credit : Airbus Defense And Space
Equipments embedded on observation satellites SSOT, SPOT-6, SPOT-7, VnRedSat-1, PerùSat-1.
DLR's teams established a twenty minutes long connection of a sufficient quality with PHILAE. From Rosetta, the measures of space instrument 'Consert' partly developed by EREMS aim to identify its inner structure.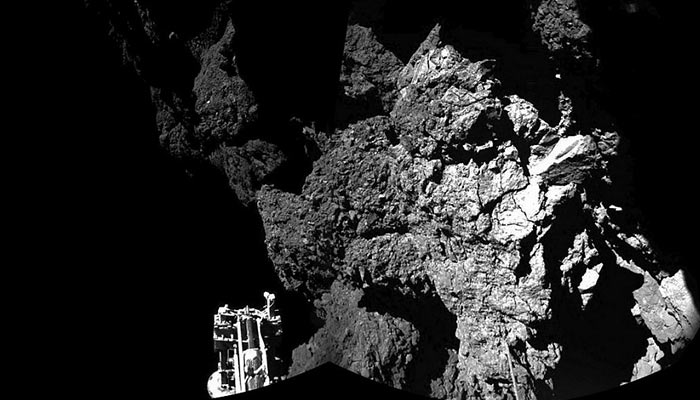 Photo credit : © ESA/Rosetta/Philae/CIVA, 2014
EREMS provides all french nuclear plants with acquisition benches.

The company now counts 50 people in its ranks.
First systems onboard observation satellites: EREMS design and create electronic equipments for optical instruments of ALSAT-2A & ALSAT-2B.
Change in Management : Project manager engineer at EREMS since 1991, Gérard DEJONGHE becomes the firm managing director.
EREMS develops a great number of equipements embedded on the International Space Station (ISS) for CNES, ESA and large European contractors.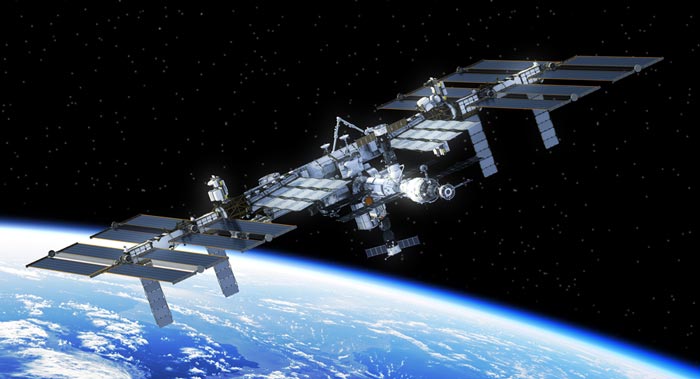 First Telecommunication satellites equipments onboard STENTOR, ASTRA-1K, EUTELSAT10-2...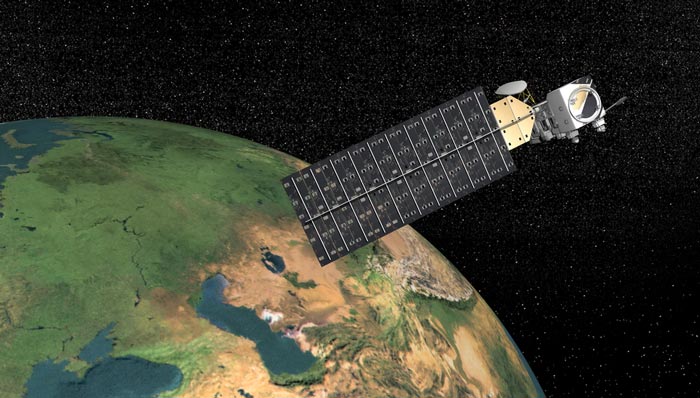 Période des vols habités franco-russe et franco-américains. Les coopérations internationales franco-russe et franco-américaines donnent lieu à de nombreuses fournitures par EREMS d'équipements embarqués sur la station Mir ou sur la navette spatiale américaine pour mener des expériences en sciences de la vie, science des matériaux, technologies etc.
Parmi les nombreuses missions et expériences impliquant un ou des produits EREMS il y eut entre autres : ARAGATZ (Mir 88), ANTARES (Mir 92)

From left to right :
Created by EREMS, the IILLUSION instrument a short time before delivery to CNES.

ILLUSION instrument EGSE, ALTAIR (Mir 93) CASSIOPEE (Mir 96).

Claudie Haigneré (formerly Claudie André-Deshays) practicing the use of CASTOR instrument, designed by EREMS for CNES, during her training for Cassiopée Mission.
Delivery of SWAN high-power supply for SOHO satellite, still operational in 2018.
EREMS realize its first equipment destined to go to Mars for the US Mars Observer mission.
EREMS develops its first HumanSpaceFlight equipment. POCKET allows french spationaut Patrick Baudry to make high accuracy measurements in low gravity environment aboard the Discovery space shuttle.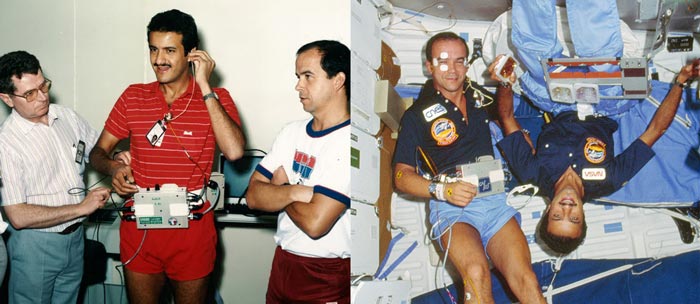 HM Prince Al-Saud (center) testing POCKET under the eye of Patrick Baudry during training (Left picture)
Experiment in microgravity onboard Discovery: Patrick Baudry (left) wearing POCKET instrument alongside HM Prince Al-Saud (Right picture)
First space embedded equipment designed and manufactured by EREMS. Soviet VEGA probes embark two high voltage power supply units to Halley Comet and Venus.
First deliveries to Aerospatiale and Airbus of electronic equipments for A-300, A300-600, A310 and ATR test flights.

Creation of ground equipments for CNES' SPOT satellite.
Engineers Gérard Petit and Claude Wintgens established the EREMS company.